We arrived in the California Delta on December 1st, 2007. It was a rough and bumpy ride on poorly maintained roads. It's a good thing we had our shocks replaced in Tacoma,Washington. Still, I worry about what type of internal damages we'll discover later that are happening to the coach from all the crazy bouncing around.
On the way here, we made a stop in Petaluma, CA at Henry Curtis Ford Mercury to have our cruise control disconnected on the Talisman. Seems Ford Motor Company had a recall on a defective part that was known to cause fires. That means we've been driving around with this defective part for 3 years. Ford has yet to produce enough replacement parts; however, if we do not disconnect now, they say they're not liable for any possible resulting damage. We'll have to wait until March or April to get the new part installed and reconnect. Meanwhile Parry will have to drive without cruise control, which he will miss.
We used our GPS software CoPilot from ALK Technologies, aka SID (Simulated Idiot Driver), to guide us here. SID wanted us to take a right turn onto Brannan Island Road to the RV park, but as we approached we discovered there was no right turn, instead it was a left turn and we'd already passed it. So having missed our turnoff, we were forced to go over a drawbridge and drive another 15 miles before finding a place to turn around. I love SID but this is not the first time he's led us astray.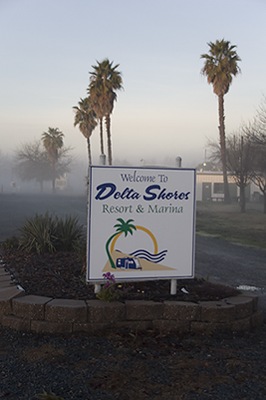 Delta Shores Entrance
Delta Shores RV Resort & Marina is on the Delta Loop, a 10 mile scenic drive along the Mokelumne and San Joaquin Rivers. The road to the park sits on top of the levee and we drive down off the levee, about 20 feet below the river, to enter the resort.
Delta Shores is probably the least attractive park we've been to, although it has a few redeeming features, one of which is the view of Mount Diablo in the morning.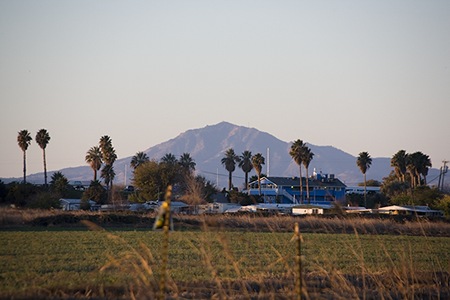 Mount Diablo Sunrise
After our experience in Minnesota, I'm a bit leery about being below river level. The other thing that's a bit disconcerting is when a car drives by, we feel the coach undulating like it's sitting on jello. We find out later that the park is built over water.
This is, however, the closest ROD campground to San Francisco. From here we drive 30 miles to the BART station in Pittsburg, where we catch a ride to the city for $10.60 round trip and parking is free all day. After our last few drives into Seattle, we decided to try public transportation this time and see how that works out.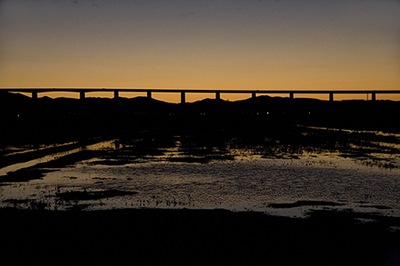 Our Drive to BART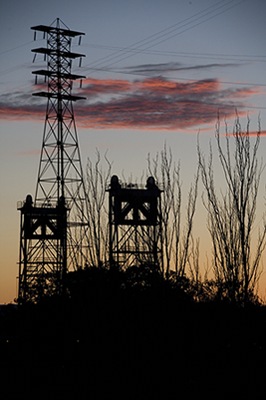 Night Falls on the Delta
The weather has been cool, damp and sometimes windy and I've spent alot of time sitting in the RV staring at the computer screen.
There's not much else to do in the park this time of year. We did take a drive around the loop to check out the scenery and the local establishments.
I was amazed by the lengths people went to to keep their houses above water, but I'm sure they'd feel more secure than we would if the levees were to burst.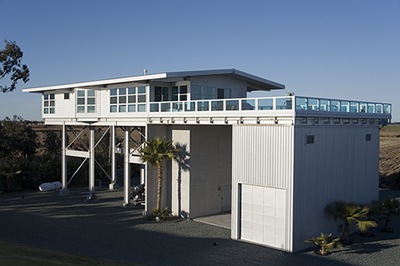 A Typical House on the Delta Loop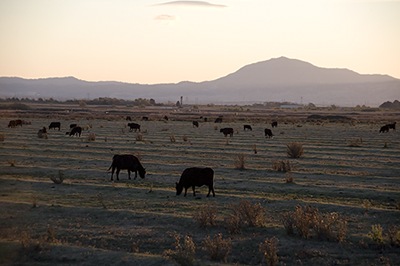 Cows Grazing on the Delta
A Touch of Glory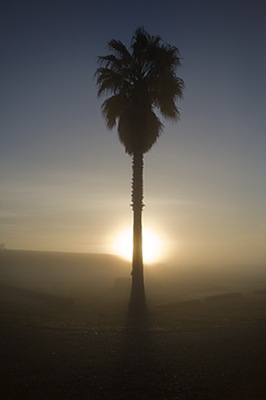 Delta Sunrise
My favorite day in the Delta was this morning. I woke up and looked outside to see a thick fog covering the landscape. I've always loved the way fog can change our usual world into a dreamscape.
I grabbed my camera and walked out to spend some much needed alone time, just me and my camera.
This is my favorite therapy. I've been feeling so disappointed with the results of our photo shoots in the city. Parry going with me as an assistant is a totally different experience than Parry going with me as another photographer. I haven't really adapted to that yet. It's not Parry's fault.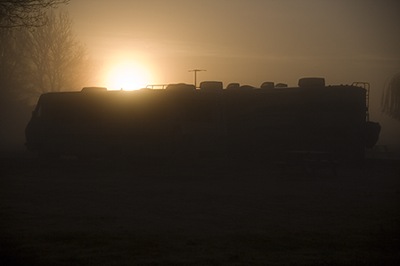 Delta Sunrise II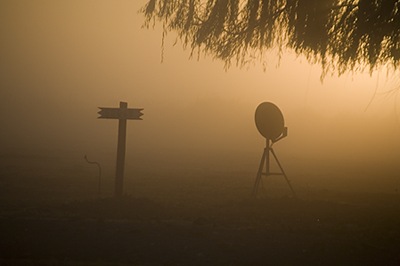 Delta Fog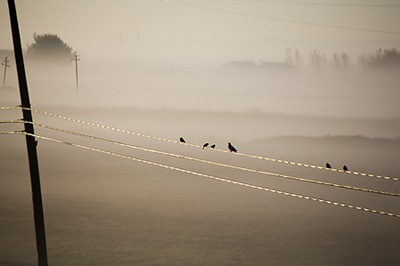 String of Pearls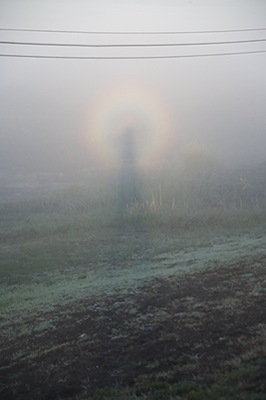 The Glory
I walked up on the levee and started down the road. The waterway beside me was still, silent, reflecting the sky like liquid light. I saw something out of the corner of my eye moving with me and turned toward the landscape to see what it was.
Standing there before me was something I've read about but never experienced before – the Glory, also known as Budhha's Light.
I was startled at first, but then in awe of how exquisite it was. I also realized how ephemeral it would be, so I began shooting trying to capture the magic before it was gone.
I know it has a meteorological explanation, but at the time it was quite a spiritual experience to have this beautiful apparition walk a few steps with me.
Here are some of my other favorite shots from that morning: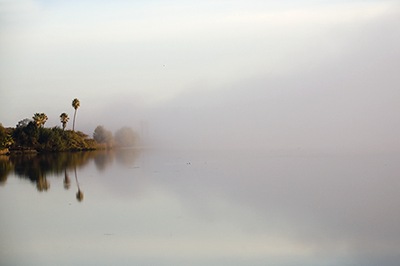 Delta Fog II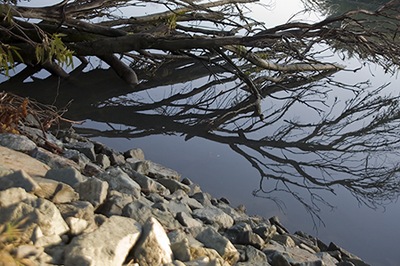 Delta Shore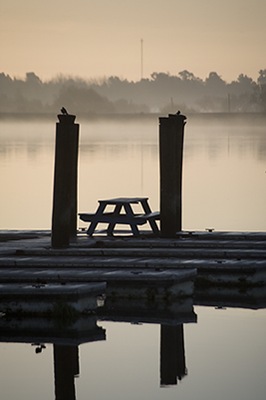 Liquid Light I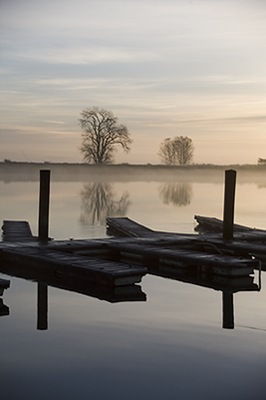 Liquid Light II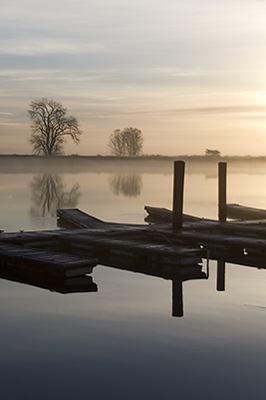 Liquid Light III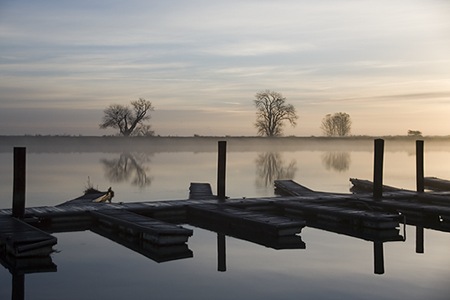 Liquid Light IV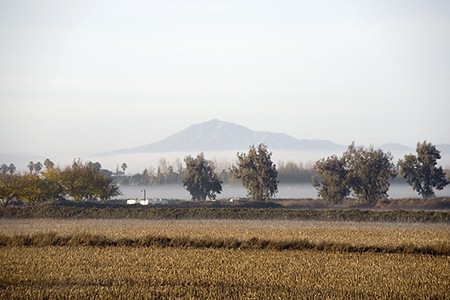 Mount Diablo Rising
I don't think I really appreciated the Delta until this morning and I'm afraid I waited too long to find out how beautiful it could be. We'll be packing to leave in two days.